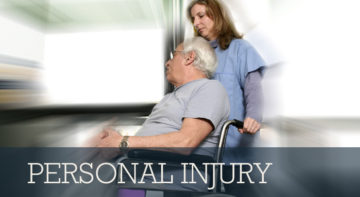 The legal team at Zenstein Kovalsky Bucalew, LLCC believes that every injured person deserves assistance. You will receive first class service from our entire team on your case. We work hard to achieve the maximum amount of compensation for your injuries. Zenstein Kovalsky Bucalew, LLC exhausts every necessary resource to further your interests in your case. We can handle a vast range of injury cases including the following:
Auto Accidents

Slip and Falls

Truck Accidents

Motorcycle Accidents

Pedestrian Accidents

Dog Bites

Premises Liability

Defective Products

Wrongful Death

Brain and Spinal Injuries

Burn Injuries

Nursing Home Abuse
With Zenstein Kovalsky Bucalew, LLC, you will receive personal attention from our team of experienced attorneys. You will always be able to rely on us for availabilty, responsiveness and courtesy in every aspect of your case. Because Zenstein Kovalsky Bucalew, LLC will fully dedicate themselves to your accident case, you will receive a level of service that is unusual in the field of personal injury law. It is very important to us that you receive the best possible chance of recovering all due compensation for your injury-causing accident.
Zenstein Kovalsky Buckalew, LLC will work to get you compensation for your pain and suffering, medical bills, lost wages, future lost wages, future medical bills, necessary medical devices and any other economic losses that you and your family have experienced due to your accident. Zenstein Kovalsky Buckalew, LLC will work with you to obtain the best possible outcome in your case. When you need a lawyer who understands your needs and those of your family, you can count onZenstein Kovalsky Buckalew, LLC to protect your rights.
Zenstein Kovalsky Buckalew, LLC is licensed in Pennsylvania and New Jersey